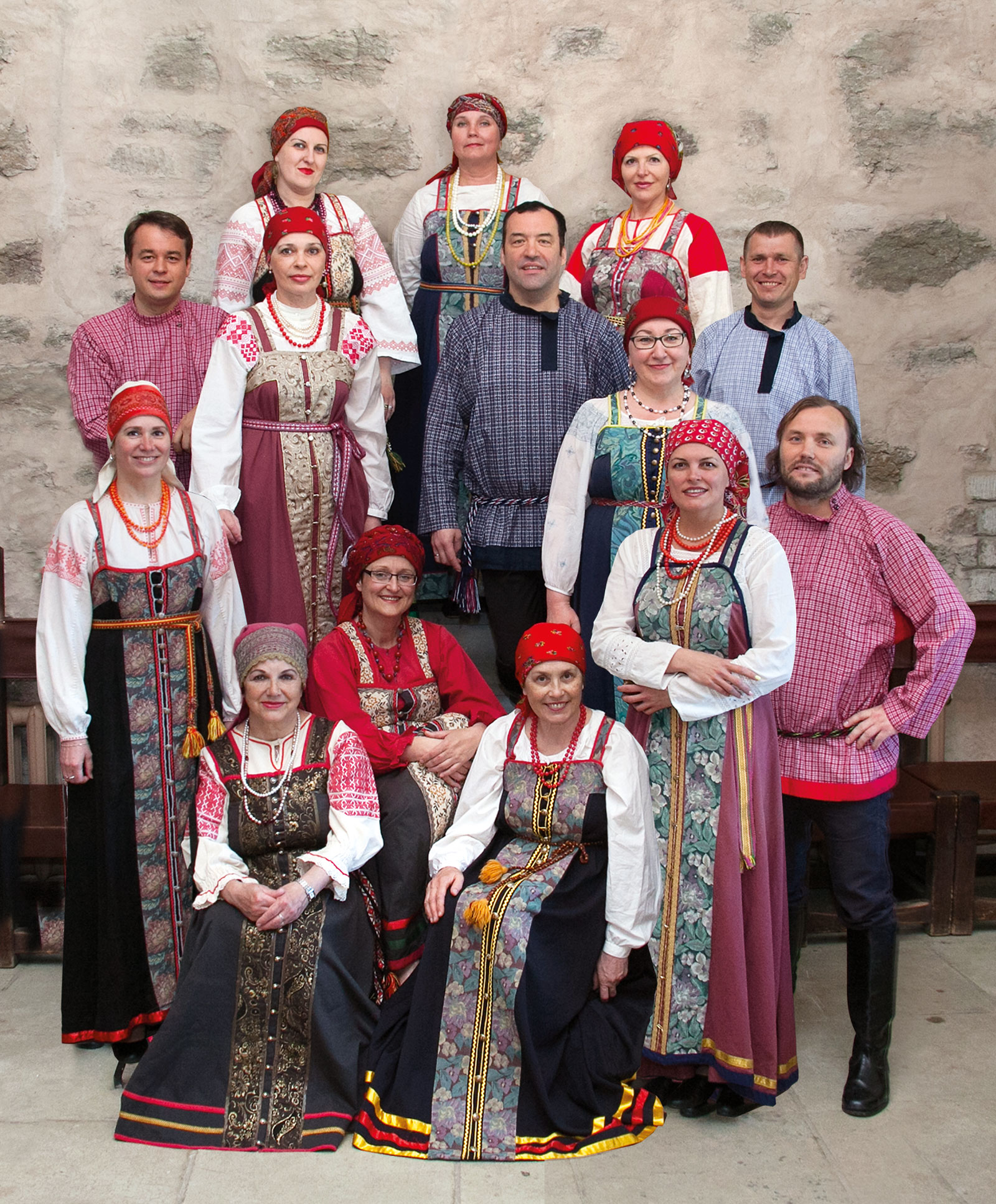 The Folk Ensemble of Narva Museum Supryadki (supryadki means conjoint spinning) was created in 1984.
There are Russian, Estonian, Izhorian, Votic and Sethu ceremonial songs in the ensemble repertoire.
Supryadki shows old Russian and Estonian calendar and home ceremonies in the from of concert-lectures and music performances, e.g. Winter Christmastide, the Cheese-Fare Week, Spring Meeting and Easter, Semick and Trinity Sunday, Ivan Kupala, Mart's and St. Catherine's Days, ceremonies of wedding, birth and christening.
The ensemble takes part in different international and republic folklore festivals, seminars, conferences and workshops.


Website financial support:



Copyright © 2011 Eduard Sadala, All rights reserved Eduard Sadala
15.06.2019 – we will perform at the Textile printing Day at the village of Kolkya (Kolkja, Estonia)
❋ ❋ ❋
18.05.2019 – we have performed with the Russian and Estonian spring ritual songs at the Leisure centre (Ivangorod, Russia)view gallery
24.03.2019 – we had participated in the Narva Museum's event — celebration of Lady Day (The Art Gallery of Narva, Estonia)view gallery
10.03.2019 – we had participated in the Narva Museum's event — celebration of the combined holidays of Russian Maslenitsa (Shrovetide) and Estonian Vastlapäev and rituals of farewell with the winter (Narva Castle, Estonia)view gallery
24.02.2019 – within the framework of the celebration of the 101th Anniversary of the Republic of Estonia we had performed at the Narva Äkkeküla Sports and Recreation Area (Narva, Estonia)
12.01.2019 – we had presented the Russian Winter Christmastide programme at the Art Gallery of Narva Museum (Narva, Estonia)view gallery
we had presented the Russian Winter Christmastide programme at the Christmas concert in Narva Musical School (Narva, Estonia)view gallery